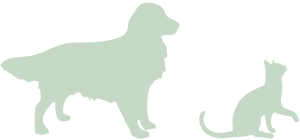 Itchy or Irritating skin condition?
Insect related problems?
Hair Loss?
Tried everything?
PURE, UNDILUTED EKONEEM NEEM OIL -
ORGANIC, SAFE OIL TO AID THE NATURAL HEALING PROCESS
Benefits of Ekoneem Pure Neem Oil
Ekoneem Pure Neem Oil is a powerful aid to natural healing . anti bacterial . anti fungal . natural antiseptic . anti-inflammatory . maintains the natural balance of the immune system . natural insect repellent (including Scottish midges)
Neem oil contains Azadirachtin which deters biting insects. It is a powerful repellant to any mite, flea or tick infestation which can often cause skin problems and hair loss.
The essential compounds of Neem are absorbed by the skin and are spread through the sebaceous glands, this has a cumulative effect.
It is completely safe for external use with no side effects and can be applied to the sensitive parts, including around the eyes, which is remarkable in such a powerful oil.
EKONEEM IS EXTREMELY EFFECTIVE ON:

Itching caused by biting insects . Cuts, scratches and minor wounds . Sore and cracked pads . Skin abnormalities and warts . Hair Loss . Skin irritations
The action of Neem Oil maximises the natural immune system and promotes the natural healing process with its anti bacterial properties. Neem Oil helps to maintain skin hygeine without causing further irritations. Neem has no known side effects. It is important to use the best quality cold pressed neem oil to get the best results from its range of properties, and EKONEEM import directly from India from contacts they have made personally so, beware of poor quality cheap alternatives.

Buy online using PayPal and have your order dispatched within 24 hours.
Don't have a PayPal account? No problem, just use your credit or debit card.